Back To Our Services
As experts in garage door openers, we provide a fully comprehensive service which includes maintenance, repair and replacement. Our services cover all types and brands of electric operators. We are highly experienced in working with both older models and the most advanced ones available in the market. No matter whether you have a new Liftmaster operator or a Genie device installed over 10 years ago, we will take perfect care of it.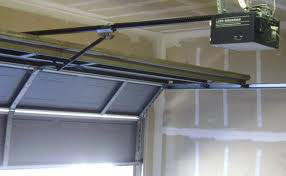 We are available to help you out at any time. If you have a serious issue in the middle of the night, you should not feel desperate. You simply need to use our emergency services. We, at Garage Door Repair Holiday, provide timely and effective fixes no matter what the issue is. With us, your opener is in safe hands.
Top Performance at All Times
We offer professional installation which covers not only the operator itself, but also a wireless keypad. We will even program your remote controls. Our installation service is speedy and professional. When we leave your place, you will have a flawlessly working garage door. If you have just invested in a new Chamberlain or Craftsman opener, we can readily install it for you.
We are highly specialized in opener repair. We can make even the most complex screw drive model as good as new. We specialize in the more sophisticated and expensive belt drive models as well. We can repair or replace any mechanical part, the motor or the plate easily, quickly and efficiently.
You can take full advantage of our maintenance service to ensure that your garage door electric operator will operate efficiently and safely in the long term. The service covers anything you can think of from inspection and cleaning to force and limit adjustment. If you have a chain drive operator, we will readily provide proper lubrication.
Like us on Facebook to be among the first to learn about our special garage door repair deals.
Back To Our Services